Double Moon: Constructions and Conversations
by Margo Klass and Frank Soos
At the heart of this book is the complex interplay between two spirited minds. Each of Margo Klass's box constructions is an invitation to enter among objects in space and make of them what one might. Frank Soos has taken up that invitation. Margo's constructions and Frank's responses talk to each other, sometimes agreeably, sometimes ironically, sometimes earnestly, and sometimes flippantly. This collection represents a sample of five years of their aesthetic sparring. Whoever picks up this book is invited to play along.
---
ADVANCE PRAISE
"This is a stunning book and I want to live in it. Double Moon -- one of the more magical collaborations ever encountered, amazing objects companioned by luminous words -- they meet, circle one another, interact and shimmer. Double Moon is a flight of many fancies, a truly transporting alliance by Klass & Soos -- meditative and whimsical, solid and quirky, calm and thoughtfully challenging, striking and deeply comforting -- all at once. The lucky viewer/reader wishes simply to be absorbed."
-Naomi Shihab Nye, author of Honey Bee: Poems & Short Prose

"Shadow of egg. Idiom of stone. Music of branch. Band of sight. Texture of thought. The found objects find surprising new ways to tug at the eye and lure you in while the words, sometimes substantiation, sometimes pulling against the grain, have a momentum all their own. The visual and verbal pairings of Double Moon open windows on relationship, combine and recombine to expose the inscrutable world of imagination."
-Judith Kitchen, author of Distance and Direction

"Open Double Moon and enter a temple of alcoves and altars to quiet restoration. Ordinary objects tell extraordinary stories. The world's orphaned items, fragments and forgotten stories are arranged in dignified contemplation. Long after you close this book a part of you will remain, kneeling at the altar of memory."
- Asia Freeman, artist and Director of Bunnell Street Gallery, Homer, Alaska
---
REVIEWS
---
READ AN EXCERPT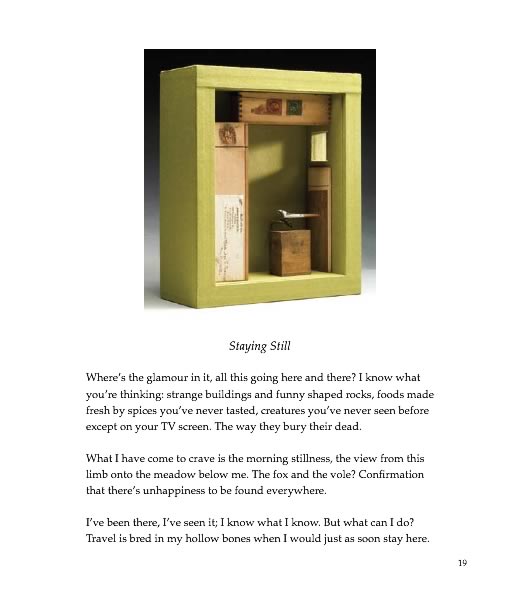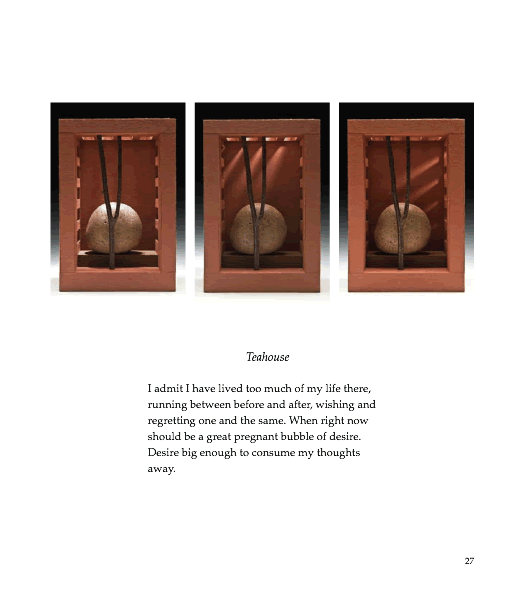 ---
AUTHORS' BIOGRAPHIES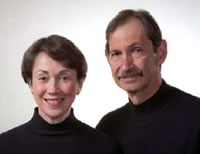 Margo Klass is influenced by medieval altarpieces, the work of twentieth century random constructionist Kurt Schwitters, and Japanese architect Tadeo Ando. Her work has been widely collected and exhibited by galleries and museums from Maine to Alaska. She is a recipient of an artist grant from the Rasmuson Foundation. Learn more about her work at www.margoklass.com

Frank Soos has published two works of fiction: Early Yet, and Unified Field Theory, the 1997 winner of the Flannery O'Connor Award for Short Fiction, and one book of essays, Bamboo Fly Rod Suite. The recipient of grants from the National Endowment for the Arts and the Alaska State Council on the arts, he is professor emeritus of English at the University of Alaska Fairbanks.
Margo Klass and Frank Soos began their collaboration in 2002. They make their home in Fairbanks, Alaska.
---
ELECTRONIC PRESS KIT

---
EVENTS
http://www.margoklass.com/news.html